What is RESNET?
Residential Energy Service Network
A non profit, membership corporation that is governed by a Board of Directors made up by Members, Industry trade professionals, similar supporting organizations, and builders.
ANSI national standard RESNET stands out.Is recognized for building energy efficiency ratings and certification systems using standard development and amendment process, transparent review and adoption process, and lastly formal public review and comment process.
RESNET Quality Assurance Process
Every Rating Quality Assurance Provider must contract with a certified Quality Assurance Designee (QAD)
This Quality Assurance Designee independently verifies the internal consistency of a minimum of 10% of all building input files.
Quality Assurance Designee must also independently field verify the accuracy of a minimum 1% of each certified Raters' homes.
RESNET will then monitor the Rating Quality Assurance Providers compliance with RESNET Quality Assurance standards.
RESNET has a Dispute Resolution Policy for complaints. If you feel as the client, builder or Rater that the Provider or Rater has not performed ethically or professionally. Contact RESNET at www.resnet.us
Why choose Building Performance Solutions, LLC as your RESNET Rating Quality Assurance Provider?
Quick turn around of Rating Processing (our standard turn around time is 24 hours) many times same day.
Help Desk! We have experts standing by to help you with your questions
Field reviews: We combine trips to review multiple Raters in order to reduce your annual cost
Mentoring: With each field review John will spend the extra time with you to help you keep up with all the many changes in our industry
Training: BPS is an accredited training provider and we customize the training to meet your needs
Code compliance training- we keep the ICC code books on hand so when you need support we are here to help
RESNET Sampling Provider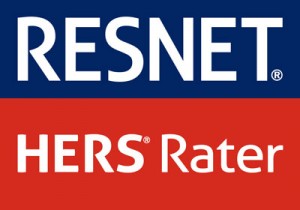 LESSONS THAT HERS® RATERS CAN LEARN FROM THE RESNET BUILDERS OF THE MONTH

HERS Raters—do you want to know why builders, big and small, choose to build HERS-rated homes?
Beginning in July, RESNET launched a Builder of the Month profile on the new RESNET consumer website, RESNET HERS Index. Each month, the website highlights a different builder that has their homes HERS-rated, by showcasing their thoughts on HERS-rated homes, along with some stunning pictures of some homes' exteriors and interiors. Over just the first five months of profiles, we found many commonalities.

The first and most obvious question posed to each builder is, what in their opinion, is special about the HERS-rated homes they sell. Some talk about the honor and pride they feel in selling HERS-rated homes, while almost all of the first five builders featured reference the use of the HERS Index Score, as similar to a car's MPG, to help consumers better understand the energy costs of a home.

KB Home: Before a consumer buys a new car they already know its estimated mileage per gallon (MPG). Similar to the MPG on a new car, a HERS Rated home allows shoppers to better understand its expected (projected) energy performance.

Imery Group: When speaking with clients we often reference the HERS index and associated with the MPG's of a car. This helps the prospect relate to something more tangible.

New Traditions: In our perspective, having a HERS rating on each of our homes is quite simply the very well understood 'miles-per-gallon' rating equivalent for homes.

R.E.A. Homes: It's the way that clients can grasp some of the house science that we throw at them that we're trying to do on their home to make it a better-built home and I think that's a real rubber meets the road kind of system. The HERS rating is that something people can relate to and say, "Oh I get it".

Similarly, when asked why they choose to sell HERS-rated homes, most note that it is a third-party verification of their work. Or as Luis Imery of Imery Group puts it, "…why would any builder NOT have a home HERS rated? A HERS-rated home brings validity to our quality brand, where we are not only saying we deliver healthy, durable, efficient, and comfortable homes with one of a kind warranty, but they are verified."

The builders also agree on why consumers should ask for and expect HERS-rated homes: Home buyers need to consider the total cost of a home, want to save on those monthly costs, and expect their homes to be efficient, comfortable and healthy. As Capstone Homes marketing director Mary Norton puts it, "When shopping for a new home, today's smart homebuyer compares everything. Energy efficiency is at the forefront of today's environmental concerns and is the future. Our HERS-rated homes are less expensive to operate with lower utility bills, healthier to live in, and provide superior quality."

When it comes to marketing their HERS-rated homes, the profiled builders all use a combination of onsite materials, online communications, and social media to reach customers. Most importantly, their marketing allows the builder to detail the cost and savings of a HERS-rated home. New Traditions Homes shows a "projected" HERS rating with the monthly and annual operating cost, as well as an estimated reduction in energy usage with each model plan. Similarly, the model homes and sales offices for Capstone Homes illustrate the advantages and value of owning a HERS-rated home with each floorplan. They show the HERS score and estimated energy savings, along with displays, feature call-outs, literature and informed sales counselors furthering their marketing efforts on-site. Meanwhile KB Home markets the HERS Index Score as its "KB Home Energy Performance Guide (EPG)", clearly posted in all model homes and for every floorplan, providing sales counselors and superintendents a unique tool to accurately provide monthly energy cost to all KB Home shoppers. In addition, they present the EPG and HERS Index score to buyers as a certified document when they purchase a new KB Home, that provides value when the buyer goes to resell their home.

The builders profiled so far are very different. They sell in different parts of the country, with different price points, and different home model styles. Whether they custom build fewer than 10 homes a year or have built more than 128,000 homes across the country, what they agree on is clear. Once their customers understand HERS, they appreciate the transparency and peace of mind the HERS Index Score provides.

-- "When homebuyers learn of these features and the advantages of owning a HERS Rated home by Capstone Homes, it is a realization of how their new home can benefit them from the moment they move-in, for as long as they live in the home and even at resale."

-- "Once we start peeling the onion of what a [Imery Group] high-performance home is, and the ways we measure that whether through a HERS rating and 3rd party green building certification, they become big fans of the process.

-- "..they will understand comfort and operating costs and they will feel competitive about earning a lower score. So, if [R.E.A. Homes} can build their home to consume $500 in energy each month instead of $1,500, isn't that still a huge win for them as well as a win for the planet,"

Here at RESNET, we couldn't agree more. Click here to read more. And stay tuned for more builder profiles in 2020.