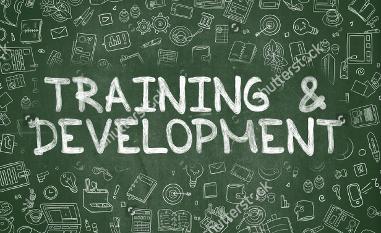 HOW TO BECOME A CERTIFIED RATER...
A certified home energy Rater must successfully complete training by a RESNET Accredited Rater Training Provider and must be certified by a RESNET Accredited Rating Provider.A Rater must successfully complete training by a RESNET accredited rater training organization. The training is conducted in accordance with a syllabus developed by RESNET. The training addresses:
Basic principles of building science (i.e., viewing the home as a system)
Thermal resistance of insulation materials
The minimum rated features for buildings
Blower door testing procedures
Duct leakage testing procedures
Variations in construction types and their ramifications
Types and efficiencies of windows
Types and efficiencies of heating, cooling, water heating, and lighting systems
Types and characteristics of space conditioning and domestic hot water distribution systems
Types of thermostatic controls
Determination of azimuth
Determination of air leakage
Determination of fuels used by major appliances
Utility rate structures
On-site inspection procedures
Producing a scaled and dimensional drawing of a home
Calculating the area of rectangles, triangles, circles, ovals and combinations of these shapes
Calculating the volume of boxes, pyramids, spheres, and other geometric shapes
Completing a home energy rating checklist or entering data into a home energy rating software program
Completing a home energy improvement analysis or entering data into a home energy rating software program that performs improvements analysis
Basic knowledge of financial incentive programs and energy efficient mortgages
Communicating the benefits of energy saving measures and practices to the consumer
Quality assurance
Each candidate Rater must perform two ratings, including software operations, in the presence of trainers.
Certified Raters must also pass examinations that demonstrate a practical, working ability to effectively use the knowledge and skills set contained in Section 5.3 of Chapter Two of the national home energy rating standard to produce accurate and fair Home Energy Ratings. This examination may either follow training or it may be taken as a challenge examination.
THE NATIONAL RESNET RATER TEST
The RESNET National Rater Test is an on-line 50 question true or false / multiple choice test. The test in open book and raters have two hours to complete the test. The test is on building science concepts and rating procedures. Raters receive the results from the test immediately after completing the test. A passing score is 80%. The test must be administered by a RESNET accredited rater training provider. Contact us today to get started. After successful completion of the Core exam a Rater candidate must complete the following and pass all required exams.
Combustion Safety training, Combustion safety written exam, SIM exam, Practical SIM exam. Upon successful completion of the exams and any required field training the Rater is ready to contract with an accredited Quality Assurance Provider. Call us now to get started! Annual discounts on fees for all students that sign up with BPS after their training.
RESNET NATIONAL RATING INSPECTOR Training (RFI) (mentoring to certification)
This is a great starting point for a person that enjoys inspections but is not ready to do advance energy modeling. The requirements starts with Four required mentoring reviews by a certified Energy Rater and one final field and file review by an certified RESNET Instructor or Quality Assurance Designee (QAD) Come on down and get started today! BPS will have you mentor with a certified Rater to start then on to certification. We are here to help you get started and we will see you through the process.
HOW THE RESNET RATER TEST WAS DEVELOPED
RESNET RATER TEST STUDY GUIDE OUTLINE
All of the questions in the national rater test were supported by publications and web sites. It would be good to familiarize or secure these resources prior to taking the test. The following are the source documents for the national rater test:
Builder's Guide, Energy and Environmental Building Association (EEBA)
Handbook of Fundamentals, ASHRAE
Manual J, Air Conditioning Contractors of America (ACCA)
Residential Energy, John Krigger
Minneapolis Duct Blaster and Blower Door Manuals, The Energy Conservatory
RESNET, especially the links to:

Energy code compliance
Energy efficient financing/Fannie Mae product offerings
2006 National Mortgage Industry Technical Standards, especially Chapter 3 and Appendix A
Formal Technical Interpretations
In addition to the study guide outline, it is suggest that raters review the following documents prior to taking the test:
The rater's rating provider's program's policy and procedures manual
The rater's accredited rater training provider's rater training manual Chapters
Two and Three of the Mortgage Industry National Home Energy Rating Standards
Building Performance Solutions has trained thousands of students across the country. We provide you the study materials and customize your training that is the best fit for your needs.
Get started today email or call us to talk to our experienced staff Talk directly with the lead Instructor Learn from the best!

RESNET HERS Rater Training Class and Certification
HERS Rater Training online or classroom. We offer small class settings, one on one personal training.
Building Science for the beginner or expert

"How – to" conduct a proper Energy Audit

HVAC training (residential)

Duct Blaster, Blower door, Combustion analyzer, CO Detector, Thermography, diagnostics

Energy Audit Software (REM-Rate)

RESNET Standards (Minimum rated features, standards of practice, etc.)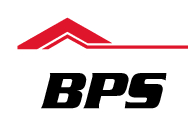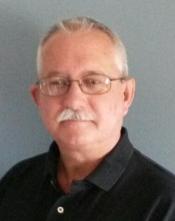 Meet John Hensley our Lead Certified Trainer. John has trained and certified thousands of students across the country. Be successful join our training program today!
Contact us 877/831/5061 Ask for Student services, if email is more comfortable email us at info@bpsconsultant.com / Would you like to speak to the instructor for a more personal approach/ Ask to speak to John
www.bpconsultingsolutions.com

Are you a Rater?

Do you need continuing education credits?

Perhaps you passed your Rater test but need a Provider?

Did your certification expire?

Have you taken your SIM Practical?
We are here to help. Contact us and we will work with you to get you the training you need, walk you through the Provider Rater certification process. It is as easy as reaching out to us today. Call 877-831/5061 or email us at info@bpsconsultant.com and speak to one of our certified trainers and Quality Assurance Designee

Combustion Safety and WORKSCOPE Training
From CAZ to Written exams / and the RESNET Practical /we walk you through the process
Requirements for Certified Raters that do not have BPI Certification – (2) Day Class
Field training, classroom,and two exams. (Simulation and Written) $650
Requirements for Rater with BPI Certification
Rater candidate must provide proof that they are current with BPI. (Provide License number)
BPI Certified Raters are not required to attend field training.
Classroom training, and two exams are required. (Simulation and Written) $550.
It is suggested by BPS that all students sign up and pay for the simulation a week or so before the class in order to become familiar with the simulation.

Rater candidates must provide evidence that they are currently a certified Rater.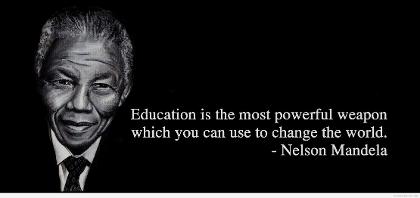 Building Science Training Course Includes:
2009/2012/ 2015 IECC Compliance (Understanding Code Changes), Performance modeling
Duct Blaster & Blower Door Example (We will show you how it works)
Air Sealing and Insulation Training/Techniques
In Field Training for your Construction Team!

BPS offers Sales Training for REALTORS
How to market an Energy Efficient Home
Understanding the RESNET HERS Score
Understanding Energy Efficiency / Appraisal
Compare Energy Star Home/ HERS
What is a Blower Door and what does the result mean
What can I find out from a Duct Blaster Test
Building Science As A System!